Fuel Your Team With Employee Incentives
They Actually Want and Need
Motivate Your Teams With Rewards and Recognition
They Actually Want, And Experiences In Your City.
Company Employee Incentives at Work
Your New Employee Incentive Program
Get an employee incentive program that works with the tools you already have – like Outlook, Slack, Gmail and more.
Custom-Tailored
Incentives
Do something more meaningful than generic gift cards – reward your team with location specific experiences they'll actually want and value. 
Don't get stuck with another useless tool – we offer guaranteed SLAs with a money-back guarantee so you don't need to worry about ROI.
Skip the time-consuming process of researching what your team expects out of their incentive program – we handle this for you.
Benefits of Corporate Employee Incentives
All-in-One Rewards Program
From peer-to-peer, manager-to-employee and sales rewards and recognitions – you get a full-featured system to motivate your entire team.
Protect your data and ensure data is limited to authorized personnel only – we make SOC 2 compliance a breeze and make sure your data is stored ISO 27001 certified.
Get access to best pricing on rewards for your team, with a "price match guarantee" and absolutely no mark-up from our end – find it somewhere cheaper and we'll match it.
Free Step-by-Step Training
We walk you through the entire process to get your incentive program working for you quickly and efficiently – and to maximize employee engagement.  
Track historical data and use for internal employee reviews or quickly see where motivational efforts are working with a detailed dashboard and reports.
Team-Oriented Competition
Use our employee incentive program to set team and employee goals – motivate friendly competition with rewards to quickly hit company targets and quotas.
Effects of Employee Recognition Incentives
0
%
Average increase in employee productivity
0
%
Employee satisfaction across 300+ reviews
0
%
Reduction in voluntary employee churn rates
Companies that Prefer BucketList Employee Recognition Software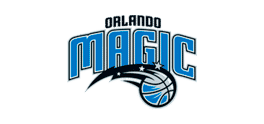 Employee Bonus Incentives and Motivation
Recognize employees in order to increase productivity and boost long-term employee happiness – track your improvements with real-time dashboards.
Tie in your company KPI's with recognition software in order to automate performance reviews and offer better quality feedback.

Quickly check recognition history and comments on employees to focus coaching efforts and maintain a strong and capable team.

Track exactly how much you've spent on rewards, track engagement across team members and send gentle reminders for logging on and taking part in peer-to-peer recognitions. 
How Offering Employee Recognition Programs Can Help You Retain Top Talent
Fostering a company culture, where rewarding employees beyond base pay, is one of the quickest and easiest ways to reduce employee churn rates:

Companies that motivate employees by offering incentives have experienced an average 31% reduction in voluntary turnover rates.

Build an ironclad company culture through shared goals and targets – where incentives and rewards are unique to what employees actually want and need.




 

Financial incentives just aren't enough – encourage employees to smash through goals and targets with an incentive plan that goes beyond their pay.
See how Bucketlist employee bonus incentives helped O2E Brands boost overall employee productivity by 25%, and help them fulfill their personal goals.
See how easy it was for BuildDirect to implement employee recognition incentives, and why it gets a 94% engagement rate from their employees.
See how AdvisorWebsites uses employee incentive motivation to attract top talent, and how more than 80% of employees reached their recognition goals.