Companies that Love Bucketlist Employee Recognition Software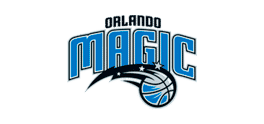 Features that Make Recognizing Employees Easy
Employees and managers can quickly recognize and reward team members for specific wins. 
Anniversary and
Milestone Rewards
Automatically send rewards to people for key dates like birthdays and anniversaries.
Team Building
Competitions
Managers set team goals, and employees all win together by hitting the target.
Set targets and instantly reward teammates for hitting goals. 
Customizable Rewards Board
Employees can pick from over 2576 rewards, or request new ones they don't see. 
Setup nominations and let your team vote for their choice of winner. 
Receive training to maximize employee engagement (at no additional cost).
Integrations with G Suite and Office 365 let you reward your team from other platforms.
Quickly see where to focus motivational efforts with detailed dashboards & reports.
Benefits of Employee Recognition and Rewards Software
If you find a better price – we'll match it.
With a 90 day happiness guarantee your money will be refunded if you're not happy
You can give more rewards as we don't mark them up.
You'll have 100% participation, and we'll help you get there from day one.  
Create custom rewards like 'dinner with the CEO' for truly unique experiences.
15 integrations let you recognize your teams from any device or system.
Employee Recognition & Rewards Statistics
0
%
Average increase in productivity.
0
%
Reduction in voluntary turnover rates.
The Employee Recognition & Rewards Software You're Looking For
Drive more productivity and excitement in the office, and encourage your team by rewarding them with prizes they actually want.
Motivate Your Team with Rewards


Let your employees choose the rewards they actually want, and they'll be twice as interested in winning them.  

Build Company Culture 


Have employees work together for shared goals, and set targets based on company culture objectives. 

Create Unique Experiences 


Build strong bonds with employees by having unique experiences as rewards in the system. 

Get Everyone Involved in Something 


Launch an internal social network where everyone sees the results, gets involved, and rewards each other for great work.
Why Bucketlist is the Best Employee Recognition Software
With our employee recognition app, you get tools and features that let you give more specific rewards more often, without breaking your budget or compromising with cheaper prizes. 
Endless Possibilities


From

gift cards

to a local restaurant to sky-diving for 2; your team can pick & earn any reward they want. If it's not on the list, we can add it!

Effortless Roll-Out


You'll receive help and guidance from day 1, so everyone gets involved and excited about the new employee recognition program.

Affordable Rewards


Unlike most other

employee recognition software apps

, we charge NO markup on rewards. The price you see is the (negotiated down) price we got from the vendor.

Money Back Guarantee


If you're not completely happy with the

Rewards Program

after 90 days, just say so. We'll give you a refund.
Employee Rewards Software Integrations that Let You Recognize Wins from Anywhere You're Working.
Bucketlist works inside of the tools you use every day, making it easy for everyone to recognize awesome moments right when they happen.
Call Out Wins from Slack or Microsoft Teams
Quickly send recognitions right from the chat tools your teams are using every day.
Recognize from Your eMail Inbox
Bucketlist works right from Gmail and Outlook – so you can send recognitions without having to stop and break your workflow.
Automate Your HR Administration
Connect to your HRIS and Bucketlist will automatically add new hires, anniversaries, and birthday celebrations.
Mobile Apps That Work on Any Device
Whether your team uses iOS, Android, Mac, or PC – Bucketlist works the same on any device.  
Bucketlist works natively in Gsuite, Office365, Social Media, Most Intranets, and over 17 business & productivity apps
Real Time Dashboards: Spot Opportunities to Improve Retention Rates & Happiness
Bucketlist enterprise employee recognition software gives you dashboards and reports from across the company, so you can focus your team-building where it's needed. 
Automate Performance Reviews


Quickly pull up past recognitions and comments, and give your team deep and meaningful reviews. 

Focus Coaching Efforts


See who is not getting recognized, and work on helping your whole team improve by supporting where it's needed.

Track Costs


See exactly how much you've spent on recognitions, and automatically generate reports for finance & budgeting. 

Grow Social Recognition


Track engagement, and send gentle reminders to anyone who hasn't logged in or sent a recognition in a while. 
Bucketlist has over 17 reports and dashboards that you can quickly pull up and review whenever you need and custom reports are available.