Whether you're a Ma and Pa store with a handful of employees, or a multinational corporation with thousands of personnel - every organization, regardless of its industry or size, will face HR challenges and tackling them should be a priority.
Table of Contents

Today's Biggest HR Challenges…And How to Solve Them
Organizations across the globe are facing a perfect storm of HR challenges right now. 
There's the engagement and retention issues created by the so-called "Great Resignation." Then there's the challenges posed by our rapid shift to hybrid and remote working. HR teams also have to consider the growing issue of diversity, equity and inclusion, a competitive talent market, and a cost-of-living crisis that's propelled remuneration up the agenda.
All in all, the sheer scale of the issue that businesses face is staggering.
Faced with so many challenges, it's perhaps no wonder that human resources has become the prime focus of organizations as they seek to navigate a period of unprecedented change. In this blog post, we will be delving into HR problems and solutions to help you overcome these common obstacles!
What Are HR Challenges?
Whether you're a Ma and Pa store with a handful of employees, or a multinational corporation with thousands of personnel - every organization, regardless of its industry or size, will face HR challenges.
Right now however the number of challenges that organizations face is at an all-time high. Digital disruption, cultural shifts and the changing definition of the workplace mean that there's no such thing as "business as usual".
While many of these changes were already beginning to leave their mark on the workplace, COVID-19 and the restrictions that came in its wake have provided the catalyst which has accelerated the pace of change.
As a result, evolutions that might have taken decades to take hold have been propelled to the top of the agenda. And today HR professionals are still battling to come to terms with many of the issues that have emerged in the wake of the global pandemic.
But these unique shifts in working practices aren't the only issues that organizations are battling. As businesses increasingly switch on to the importance of employee experience and company culture - as well as the benefits they can bring - HR teams are becoming more important than ever and the challenges they face continue to grow.

Right now however the number of challenges that organizations face is at an all-time high.
Today's Biggest HR Challenges…And How to Solve Them
It's not just the number of HR challenges that teams face that is forcing organizations to shift human resources up the agenda, it's the scale. So what are some of the biggest HR challenges facing organizations across the globe and what can leaders do to overcome them?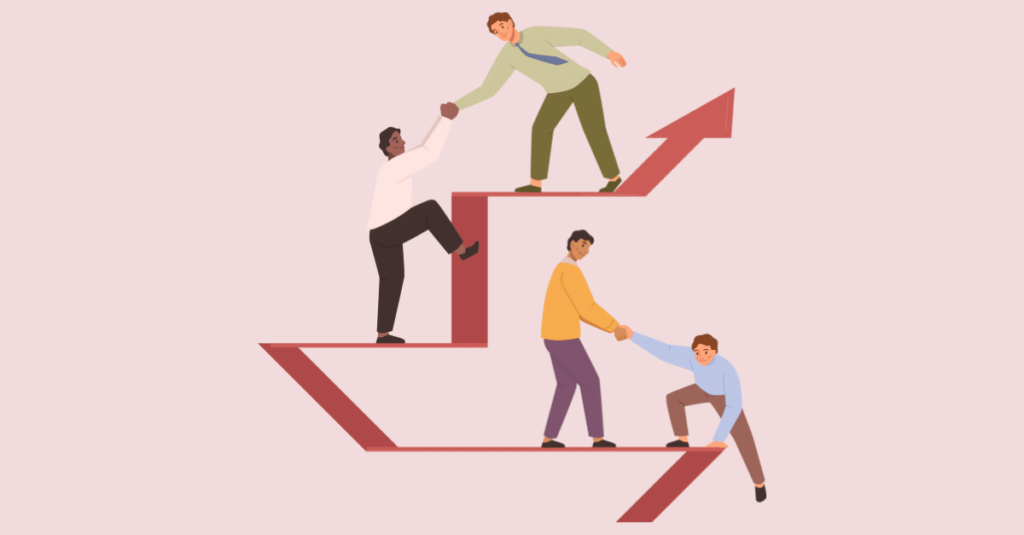 Here are eight of the most pressing HR challenges impacting organizations, and some suggested solutions to tackle each of them.
1. The Distribution Dilemma
Perhaps the biggest impact of COVID-19 has been the shift towards distributed working. Today, remote working is the new norm. According to researchers around 73% of workers are currently operating in a hybrid or fully remote capacity and nearly a third (32%) want to stay that way.
Hybrid and remote models which were once outliers are now commonplace. In just a few short years we've witnessed decades worth of change and employers are understandably experiencing some growing pains as a result.
The transition to remote work culture has been far from seamless and organizations across the globe are now rushing to build or amend their policies to adapt to this new way of working.
People management, in particular, is having to quickly catch up to our shift to a distributed model. As employees are now spread remotely across multiple locations, it can be hard to maintain the same kind of support systems you may have had in an in-person setting. Communication can also be more challenging.
17% of HR leaders struggle to integrate remote workers into their team.

15% of HR leaders struggle to integrate remote workers into their company culture.

17% of HR professionals had trouble making remote workers feel like they were part of the team.
The Solution
So what can leaders do to bridge the divide and build better relationships with their distributed teams? 
Communication is key.
That means that you have to step up your efforts to make sure your people feel connected even if they're geographically spread miles apart.
The trick to making remote workers feel connected is to give them more opportunities to make themselves heard. But that doesn't mean you should be filling peoples' calendars with video calls. Instead, you should take advantage of a wide range of tools to remain in constant contact. It could be a quick email, a message on Teams or Slack, even the occasional face-to-face meeting (or preferably a combination of all three).
Find ways to communicate outside of the traditional day-to-day routine so you can build deeper connections with your direct reports.
HR teams also need to adjust to the new normal. Traditional processes for onboarding new hires are looking increasingly outdated in a remote / hybrid setting, so leaders need to adapt and find new ways to make starters feel at home from day one.
Whether it's something as simple as a welcome video, to something more elaborate like a care package filled with company swag and gifts - a little extra effort can go a long way to making people feel like they're welcome.

2. Change Management
Whether it's the enduring impact of COVID-19, the threat of recession or the continued implementation of artificial intelligence and machine learning - organizations are experiencing a period of unprecedented change.
Instability and uncertainty have become commonplace among workforces, as employees have become concerned about the spectre of layoffs, inflation and financial fragility. Put simply, people are worried. That means HR teams are having to work harder than ever to manage employee morale.
Change is also a challenge for HR teams themselves, however. Navigating employee concerns is one thing, but teams must also plan ahead in order to adapt to the changing workplace.
52% of people are worried about the impact of economic uncertainty on their employment.

The future of work is a top priority for 42% of HR leaders, yet 43% say they do not have an explicit strategy in place.
The Solution
In times of uncertainty, morale is more important than ever.
HR teams will need to work proactively to make sure their people are engaged even if times are hard. That's something they are no doubt well-practiced in after emerging from the ongoing impact of the global pandemic.
Just as during COVID-19 communication and transparency are essential. Sharing relevant business and financial information with employees will help to dispel any insecurity they may have. Leadership should also be encouraged to take a more prominent role. Visibility is important and simply taking the time to recognize employees' efforts can have a big impact in helping them to see their value to the organization.
3. Employee Engagement
Employee engagement has been an ongoing concern for HR professionals for years. The positive impact of an engaged workforce has been well charted, and yet employers are still struggling to engage their people. In fact, the statistics have been trending downwards. According to Gallup, it's been in steady decline with engagement rates falling from 36% in 2020 to 34% in 2021, 32% in 2022 and 31% in 2023.

Given that it impacts every aspect of an organization from productivity and innovation, to recruitment, retention and morale - employee engagement is a key HR issue for leaders both now and well into the future.
Disengaged employees cost companies $550 billion per year.

Comprehensive onboarding makes employees 33% more engaged at work.

Employees who feel heard are 4.6 x more likely to feel empowered to perform at the best of their abilities.
The Solution
When employees are engaged, they become more productive and deliver higher-quality work. Organizations with high levels of engagement are more productive, more motivated, enthusiastic and dedicated to achieving the company's goals.
So how do you keep your people engaged?
This is where company culture comes in. Building a culture where positivity is championed, employees are recognized for their efforts, and pathways for development are opened up for everyone, will pay dividends when it comes to employee engagement.
Because engagement is an ongoing process, HR teams should also focus on how they're monitoring sentiment among their employees. Pulse surveys and annual employee engagement reports are now more important than ever, providing you with an invaluable insight into what your organization is doing well, and where it can improve.
4. The Battle for Talent
Expectations have changed. Today's top talent aren't just looking for a corner office and a big salary, they're looking for something more. It's because of these changing expectations that organizations find themselves locked in a battle for talent. Skilled employees are voting with their feet and gravitating towards employers that offer them the very best experience.
Dubbed "The Great Resignation", at its height, the issue led to 4.5 million people a month quitting their job in the US. With millions of roles already waiting to be filled, organizations were left scrambling to attract and retain talent.
Whereas once employees might have stayed in a job for life, today's organizations have to navigate a fluctuating job market where traditional career paths are a thing of the past. Instead, organizations are now competing to offer better company cultures, working environments and compensation packages in order to attract and retain the very best candidates.
Though over recent months the impact of "The Great Resignation" has eased somewhat, HR leaders know all too well the battle for talent will continue to be waged in 2023. In fact, it's an issue that's gone beyond HR to become a business imperative, especially as the estimated cost of replacing a skilled employee is as much as 30% of their first-year earnings.
72% of HR professionals are somewhat or extremely concerned about losing talent this year.

46% of HR leaders say their sourcing strategies are insufficient for finding the skills they need.

87% of employees admitted in a recent survey that they have actively considered switching jobs over the past year.
The Solution
Employee experience is HR teams' secret weapon in the battle for talent. Now more than ever people are looking for more than a good salary and an impressive job title - they're looking for somewhere where they truly belong.
For many people, purpose is the North Star that's guiding their careers. Employees want to be engaged at work, they want to know that what they are doing matters and that they're not just punching clocks and collecting paycheques.
For HR teams it's vital to give people a clear and defined goal. No one wants to feel like another cog in the machine, so you need to show them what they're doing matters and how their work contributes to the organization's overall objectives.
This is where recognition and rewards can play a key role. HR teams that invest in robust recognition and rewards programs like Bucketlist Rewards, will have a powerful tool to help attract and retain the very best talent.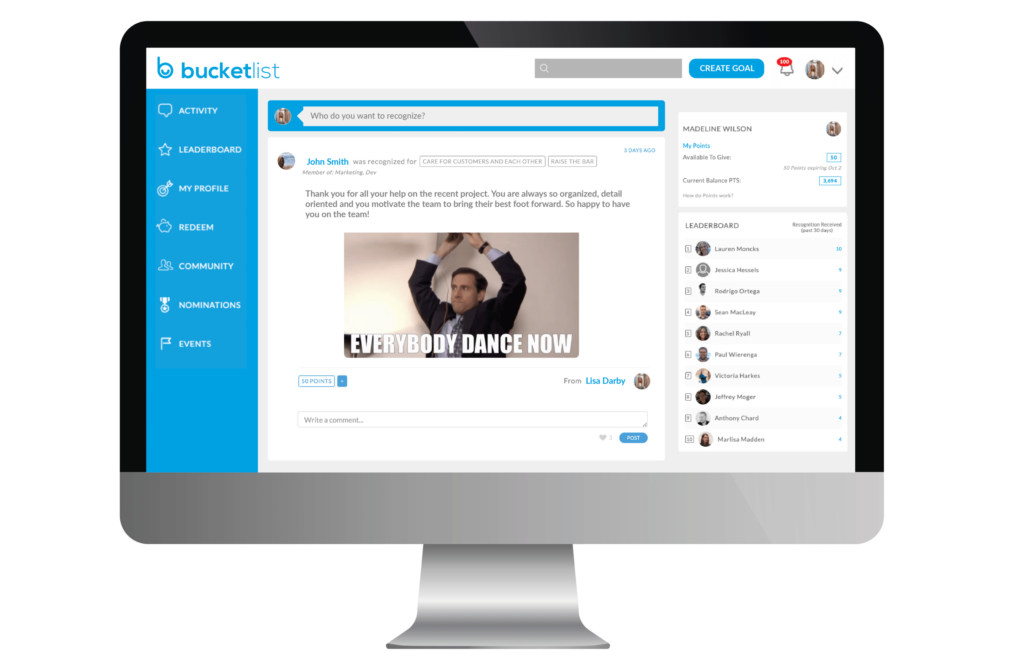 5. Diversity, Equity and Inclusion (DEI)
For a while now DEI has been a fixture on organizations' radars - and for good reason. Beyond the all-important moral imperative, the benefits of diverse teams are clear, and numerous studies have tracked the value they can bring to employers.
As a result achieving diversity, equity and inclusion remains a key HR challenge. Yet many organizations are still struggling to achieve their goals, as well as implement the wider policies and strategic frameworks that they need in order to reach them.
Employers have made public commitments to improving this area of their operations, but delivering on those promises is challenging - especially in a financial climate that's rife with uncertainty.
76% of workers say a diverse workplace is important.

32% of job seekers would not apply to a job at a company where there is a lack of diversity among its workforce.

The majority of employees say their company needs to do more to increase diversity.
The Solution
Building a workplace where people from diverse backgrounds is no longer just a buzzword. It isn't something companies do to satisfy their HR departments either. Creating a culture of appreciation at work is now critical to a company's success.
For HR teams to succeed in this field they have to take the diversity, equity and inclusion conversation outside of the confines of their own department to become a key consideration for the whole organization.
By showcasing the benefits that inclusive workforces can bring and the impact that diversity can have on a business's bottom line, leaders have the opportunity to make it an operational imperative rather than a "nice to have".
6. Technology
Technology has changed just about every aspect of our working lives and HR teams are no different. As the demands on them continue to grow, HR leaders are increasingly looking to new solutions to help them navigate the challenges that they are faced with. Technology plays a crucial role in the modern HR landscape with software used to power everything from human resource information systems (HRIS) to recognition and reward platforms.
Yet, despite its undoubted importance, HR professionals admit that they don't have the technologies they need to properly perform their roles. Investment is needed, and one of the principal challenges leaders face is arming their HR teams with the tools to perform their vital role within the organization.

36% of HR professionals say they don't have adequate technology to perform their roles.

Almost 99% of Fortune 500 companies use some form of recruitment software.
The Solution
Technology is changing everything from the way we buy our groceries to the way our cars work. Just as we're learning to embrace the pace of change in other areas of our lives, so too must HR teams learn to embrace the role that technology can play in their professional roles.
Whether it's the latest HRIS, employee onboarding or applicant tracking systems - new technologies are changing the face of HR. As the workplace evolves it's vital that HR teams keep up, and technology is an invaluable tool to help them stay ahead of the curve.
Here at Bucketlist we firmly believe in the power of technology to transform HR because we've seen it in action. Our best-in-class employee recognition and rewards platform is transforming the way organizations engage with their employees, delivering exceptional results to a wide range of companies including financial institutions, hospitals and even professional sports franchises.
7. Health and Wellbeing
Have you ever felt burnt out by work? If so, then you're not alone. More and more people are now experiencing workplace burnout, suffering side effects that range from feelings of exhaustion and energy depletion to negativity and reduced efficiency.
Recent research suggests that as many as three-quarters (75%) of professionals in North America have experienced burnout, and the problem is only getting worse. Indeed it's estimated that burnout costs an estimated $125 billion to $190 billion a year in healthcare spending, but the true costs to businesses could be far greater. Low productivity, high turnover, absenteeism and job dissatisfaction - these are just some of the ways in which employee burnout can impact your organization.
And that's just a part of the bigger health and wellbeing picture.
Unfortunately, standard benefits and workplace structures don't address the issues of stress and employee wellbeing. That's why HR teams are increasingly being challenged to find new ways to support their people. Whether it's improving access to mental health support, providing a more flexible environment or proactively supporting peoples' wellbeing - this has become a key priority for leaders.
Nearly half (48%) of respondents in a recent survey reported a decline in wellbeing over the past year.

98% of HR professionals themselves feel burnt out at work.

Employee wellness programs reduce the rate of absenteeism by 25%.
The Solution
Our lives are much more than the sum of what we do during working hours. That means that the issues that affect our work aren't contained to the office environment. Health and wellbeing are key concerns for HR teams. But while steps are already being taken to improve the office environment there's only so much you can achieve with healthy snacks and lunchtime workouts.
That means that if HR leaders are going to truly move the needle on wellbeing they need to look beyond the confines of the workplace. This whole human approach considers every aspect of employees' lives and how it might impact their ability to perform their roles to the best of their abilities.
The problem is that traditional benefits packages aren't designed to solve all of the issues that employees face.
So HR teams will have to get creative, looking beyond the confines of traditional benefits to find new ways to support employee health and wellbeing. Varied benefits that include access to mental health support, childcare, dietary advice and even flexible working hours can be genuine game-changers if they're deployed as part of a comprehensive program.
8. Leadership and Talent Mobility
Organizations are evolving, and so leaders must too. In this increasingly complex landscape, our expectations of what leaders should deliver have changed. Today leaders need to be more authentic, more adaptive, empathetic, and ultimately, more human. They also have to tackle a wider range of issues from wellbeing to DEI and breakthrough barriers that have traditionally held organizations back in these areas.
In a climate where organizations are beset by challenges, leadership is more important than ever. However, according to researchers good leaders have never been harder to find.
Across the world there is a global leadership shortage, with pipelines drying up and organizations struggling to develop the next generation of talent that will fill the shoes of existing C-Suite members.
The crisis has been traced back to a lack of adequate training for senior figures alongside a failure to offer mobility for talent in other areas of the organization. With big shoes to fill, it's perhaps no wonder that leadership and talent mobility are among the biggest HR challenges that leaders currently face.

Leadership is a priority for 60% of HR leaders.

24% of HR leaders say their leadership development approach does not prepare leaders for the future of work.
The Solution
If it isn't already, training and development should be one of the top priorities for HR teams moving forwards. Offering opportunities for career development is vital not just for up skilling employees but also for developing the next generation of business leaders.
Successful companies will actively invest in their people, providing opportunities for training and professional development. Succession plans should also be formulated to help identify and support future leaders.
Best of all these investments in career development won't just help to fill any leadership gaps, they can positively impact just about every aspect of your organization. From retention and recruitment to employee motivation, career development and training is a vital component for successful companies.
Overcoming HR Challenges
In our ever-changing world the sheer scope of issues facing HR teams can feel overwhelming. But while there are undoubtedly challenges ahead, there are just as many opportunities. HR leaders have never been more prominent and the role that they can play within organizations has never been more valuable.
Now is an opportunity to redefine the way we approach people management, to fundamentally alter the relationship between employees and the people they work for. These are exciting times. The challenges we've explored here will form the building blocks that will lay the groundwork for the future of not only your organization but the people that work there.