It was once said, "Employees come first. If you take care of your employees, they will take care of your clients," quoted by the founder of Virgin Group Ltd, Richard Branson. CEOs and managers recognize a problem where employees are unhappy and want to leave the company. To retain the most talented employees and keep employees happy, CEOs and managers need a blueprint to rolling out a recognition program that will drive results.
"The number-one reason most Americans leave their jobs is that they don't feel appreciated. In fact, 65% of people surveyed said they got no recognition for good work last year" (Gallup, Tom Rath and Donald Clifton, How Full Is Your Bucket? Positive Strategies for Work and Life, 2001)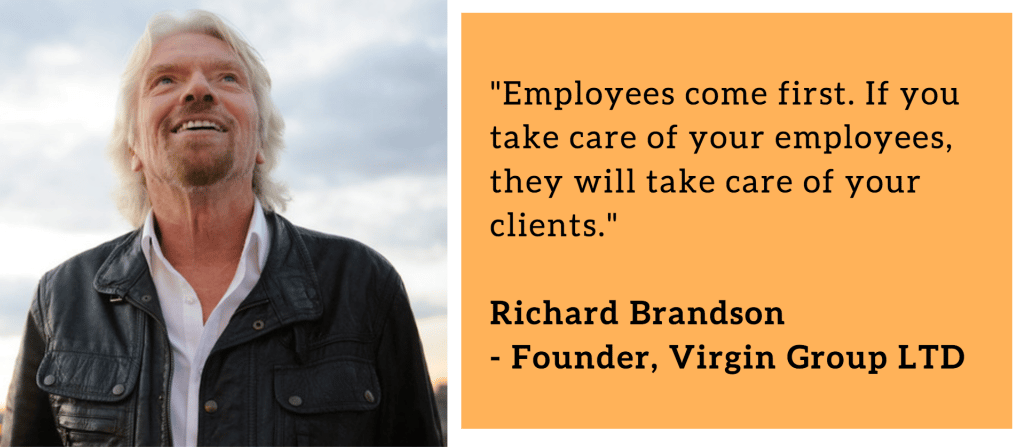 Rolling out a recognition program is great but there may be difficulties along the way. To ensure that it is fully utilized and getting positive results, we have compiled a list of the most important points to consider when rolling out a recognition program that drive results.
1. Set a budget.
At the end of the day, everything is dependent on money. Setting a budget will ensure that there will be enough money to sustain and support the needs of the business. Overspending would have a huge negative impact on the business. If there is not enough money allocated, rolling out the recognition program would be unsuccessful. Whether it'd be the CEO or the VP, speak with the individual in charge and set a budget. Following a spending plan will protect the company from debt and potential losses.
2. Determine the rules, criteria, and eligibility requirements for reward.
Setting the rules and creating the recognition system criteria would ensure the program is effective. Improvising and making numerous changes along the way will confuse the users and make employees feel less inclined to use the program.
How are current companies handling the rules of a recognition program?


Advisor Websites is a SAAS company based in Vancouver. They implemented bucketlist as their rewards and recognitions program. They customized the rules, so that employees get $200 to spend towards their bucketlist item every year. To make sure the employees are not using the money to purchase tangible goods, employees submit a request to the managers for approval. Here's what they had to say about bucketlist.
"As a tech company we're always looking for ways to keep our team fired up. This was, by far, the most popular program we've had this year. People love the recognition and the ability to knock things off their bucketlist. The recognition program is great, it's worked for us and I highly recommend it." - Alex Wingert, VP Product and Growth
Click here to read about other testimonials.
3. Announce and promote the recognition program that will drive results
Announce the good news! Make an effort to update everyone in the company and spread the word that a recognition program is coming! Briefly highlight the perks and benefits of the program and how it would affect the employees. Speak about what changes employees should expect, and how it will impact them.
4. Speak about why a recognition system exists and why it's important to contribute
Spending the money to purchase and roll out the recognition program, a high adoption rate is very important. Address the reason for implementing the program and why it will help. Show examples of companies like Google, Virgin, or Apple, that uses similar platforms and what values it brings to their employees.

 In the case that there are people who disagree or refuses to use the program, plan for counter arguments.
5. Set a time to train employees on how to use the recognition program and how it works

.
To make sure everyone is clear of what to do and how to use the program, set a time to train employees and walk them through the system. Get them to use it first and address any questions they may have.
Follow this simple guideline, and your company will succeed in rolling out a recognition program that drives results.